---
MRSEC researchers enjoy ready access to a number of multiuser instrumentation facilities at the University of Minnesota, as well as to selected equipment in individual laboratories within the College of Science and Engineering, including:
These facilities are available to UMN investigators and external academic and industrial customers. The CSE Characterization Facility, the Minnesota Nano Center, and the Polymer Characterization Facility offer a tiered user fee structure. Users from the UMN, other academic institutions, and IPRIME Visiting Scientists are charged at University rates. Students, postdocs, faculty, MRSEC summer participants, and external academic and industrial visitors have full hands-on access to the equipment after training and certification by the appropriate staff. These shared facilities create a natural environment for stimulating collaborative interactions among individuals from numerous sectors. Many of the professional staff are internationally recognized experts in their fields and formally collaborate with MRSEC investigators and individuals from other institutions.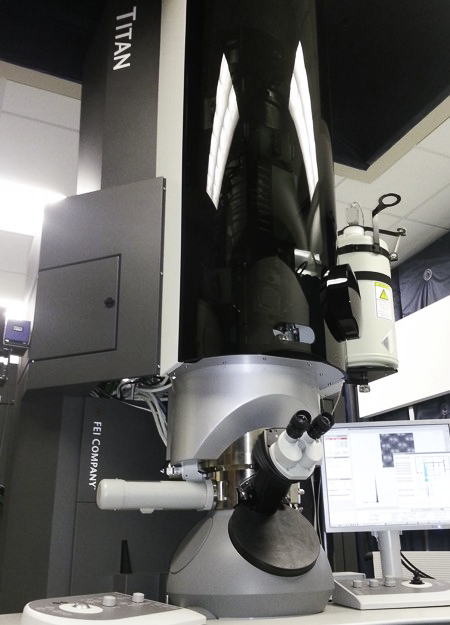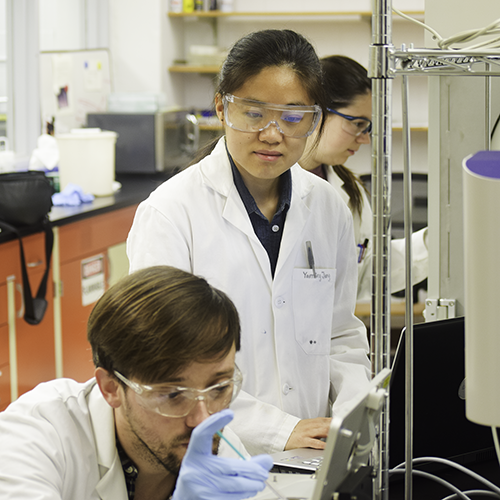 12 Shepherd Labs
100 Union St. S.E.
Minneapolis, MN 55455

phone: 612-626-7594
email: charfac@umn.edu
The Characterization Facility ("CharFac") is a multi-user, shared instrumentation facility for materials research spanning from nanotechnology to biology and medicine.
This facility provides access to:
Microscopy via electron beams, force probes, and visible light
Six TEMs (FEI, JEOL) and 4 SEMs (Hitachi, JEOL) including analytical (EDS, EELS/EFTEM, EBSD/TKD, e-diffraction, CL), cryogenic methods and tomography/3D reconstruction; four SPMs (Bruker, Keysight) including environmental capabilities (temperature, RH, in-liquid) and ancillaries for heated-tip thermal analysis (Anasys), fast force-curve mapping (WITec as well as Bruker), and multifrequency methods (IntermodulationProducts as well as Keysight); various LM systems (Nikon, Zeiss; multiple contrasting modes)


Electron and vibrational spectroscopies with mapping
Two XPS systems (Phi, SSI), one including UPS and cluster ion sputtering for soft material depth profiling and scanning Auger (Phi); FTIR (Thermo, with micromapping) and confocal Raman (WITec, with micromapping)


Atomic/molecular/meso structure analysis via X-ray scattering
Seven systems (Bruker, Siemens, Pananalytical, Photonic-Laue, Xenocs) spanning wide, medium, and small angle measurements, including 2D detectors, 2-axis sample goniometers, variable temperature/RH


Nuclear scattering methods (National Electrostatics) for nondestructive elemental depth profiling
Alpha-particle acceleration (up to 5 MeV) for RBS, FReS (H analysis), PIXE, PIGE and channeling analysis (element- and depth-specific crystallinity/epitaxial characterization)


Nano- and micro- mechanical testers (Hysitron, Keysight)
including in-TEM; nano- to macro- tribological probes (tip and colloid-probe FFM, pin-on-disk tribometer)


Other tools for surface and thin-film characterization
Stylus profilometer (Tencor), microtensiometer (Kyowa), spectroscopic ellipsometer (Woollam)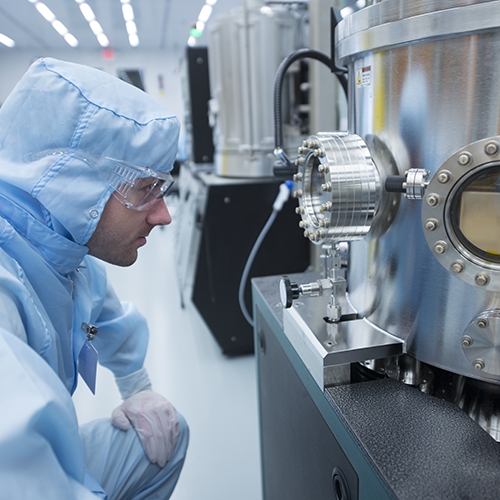 140 Physics & Nanotechnology Building
115 Union St. SE
Minneapolis, MN, 55455
phone: 612-624-8005
email: mnc@umn.edu
The Minnesota Nano Center (MNC) supports the fabrication, synthesis, and characterization of nanoscale devices and materials for both academic and industrial users. The lab offers all of the major pieces of processing equipment needed for top-down fabrication; instruments for nanoparticle synthesis and analysis; and facilities to support live cell culture and the biological applications of nanotechnology.
This facility provides access to:
dc and rf sputtering systems for the deposition of metals, metal oxides, and metal nitrides


Thermal processing systems for growing oxides and annealing thin films deposited on a wide range of substrates


Two plasma and three low pressure thermal chemical vapor deposition systems for depositing polysilicon, silicon dioxide, PSG, BPSG, silicon nitride, low stress nitride, silicon oxynitride, and amorphous silicon


Atomic layer deposition systems


Four optical photolithography systems, including an i-line stepper


State-of-the-art electron beam lithography system


Nano-imprint lithography tool


Three reactive ion etching systems for both fluorine and chlorine-based chemistries, including through-wafer etching, a high density plasma etching tool, and an ion mill


Focussed ion beam system


Analyzers for particle size, shape, and charge


Bioscience tools and facilities for cell culture and imaging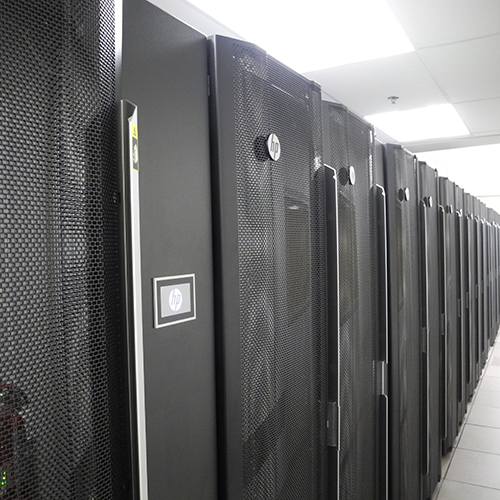 559 Walter Library
117 Pleasant St. SE
Minneapolis, MN, 55455
phone: 612-624-0528
email: help@msi.umn.edu
The Minnesota Supercomputing Institute has the software, hardware, and experts to provide the support you need for your research no matter what the research area.
This facility provides access to:
Two high performance computing (HPC) clusters


Five computational laboratories devoted to particular computing environments, with the Scientific Development and Visualization Laboratory being the most relevant to MRSEC research
User support for a wide range of commercial software (licensed by MSI for general use) and the deployment of PI-generated software on MSI machines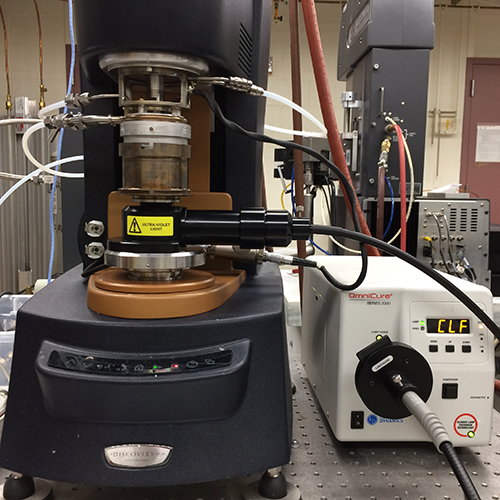 Amundson Hall
421 Washington Ave SE
Minneapolis MN 55455
For Information Contact Dr. David Giles
phone: 612-625-0880
email: giles002@umn.edu
The Polymer Characterization Facility is available to University researchers and industrial clients. Assistance or collaboration is available for testing, training, and interpretation of results.
This facility provides access to:
Eight rheometers: five rotational, one extensional (DMA), one capillary, and one capillary breakup (extensional, for fluids) that collectively allow measurements over a wide range of conditions


Three lab-scale polymer melt mixers (two batch, one continuous)


Two size exclusion chromatographs (one room-temperature, one high-temperature) for measuring polymer molecular weight


Differential scanning calorimetry


193 Kolthoff Hall
225 Pleasant St SE
Minneapolis, MN 55455
The Molecular Characerization Facilities house the:
These laboratories annually support hundreds of researchers in the Department of Chemistry, across the university, and from other institutions and industries.
These facilities provide access to:
Mass Spectrometry Laboratory

Seven mass spectrometers:
Bruker BioTOF II


AB Sciex 4800 MALDI-TOF/TOF


AB Sciex 5800 MALDI-TOF/TOF


Sciex X500R QTOF


Waters Acquity UPLC-triple quadrupole


Waters UPLC/Synapt G2 QTOF


Agilent GC/QTOF


Fluidigm mass cytometer
Nuclear Magnetic Resonance Laboratory

Six NMR spectrometers:
HD-500 Bruker Avance III HD with SampleXpress with Prodigy cryoprobe


AV-500 Bruker Avance III with SampleCase


AM-400 Bruker Avance III HD


AX-400 Bruker Avance III HD with SampleXpress


400 MHz Bruker Avance Neo spectrometer


X-Ray Crystallographic Laboratory

Single crystal diffraction


Unit cell determination of known materials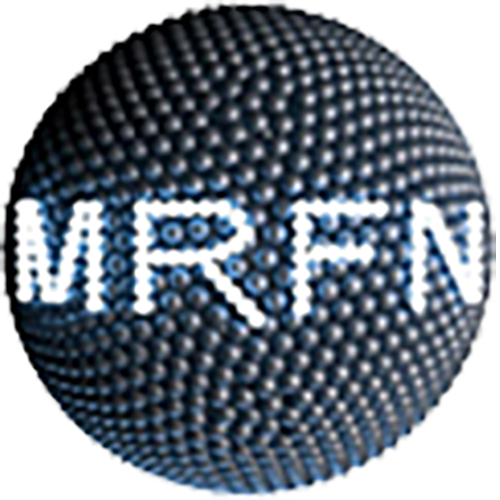 The Materials Research Facilities Network is a nationwide partnership of NSF supported MRSEC centers designed to provide support to researchers in the broad area of Materials Research in academic, government and industrial laboratories around the world. The goal of the Facilities Network is to provide users with unprecedented access to instruments, techniques and collaborators in order to enhance their studies of the synthesis, characterization and theory of materials.
To inquire about possible MRFN financial support to supplement user fees for equipment and services at the University of Minnesota, email: mrsec@umn.edu.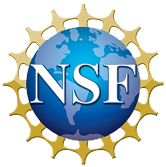 Funded by the National Science Foundation through the University of Minnesota MRSEC under Award Number DMR-2011401
Contact Information
UMN MRSEC
435 Amundson Hall, 421 Washington Ave. SE, Minneapolis, MN, 55455
P: 612-626-0713 | F: 612-626-7805