---
The MRSEC currently enjoys effective partnerships with several distinct experimental facilities within the College of Science and Engineering, including:
These multi-user facilities are operated and maintained by skilled individuals, who train new users, foster user communities, maintain and upgrade equipment, and develop new characterization methods and applications. All these facilities are available to UMN investigators and external academic and industrial customers via a tiered user fee structure. Students, postdoctoral fellows, faculty, MRSEC summer participants, and external academic and industrial visitors have full "hands-on" access to the equipment after training and certification by the appropriate staff. These shared facilities create a natural environment for stimulating collaborative interactions among individuals from various sectors.
Characterization Facility
The Characterization Facility ("CharFac") is a multi-user, shared instrumentation facility for materials research spanning from nanotechnology to biology and medicine. Our analytical capabilities include:
Microscopy via electron beams, force probes, and visible light
Elemental and chemical imaging including depth profiling
Elemental, chemical, and mass spectroscopy
Atomic and molecular structure analysis via X-ray, ion, or electron scattering
Nanomechanical and nanotribological probes
Other tools for surface and thin-film metrology
Minnesota Nano Center (MNC)
The Minnesota Nano Center (MNC) operates a 7000 square foot facility, including 3000 square feet of Class 10 clean room. Under the direction of Steve Campbell, the lab contains all of the major pieces of processing equipment needed for top-down fabrication. This includes:
dc and rf sputtering for the deposition of metals, metal oxides, and metal nitrides
Four conventional tubes and two rapid thermal processing systems for growing oxides and annealing various thin films deposited on various substrates
One plasma and three low pressure thermal chemical vapor deposition systems for depositing undoped and doped polysilicon, silicon dioxide, PSG, BPSG, silicon nitride, low stress nitride, silicon oxynitride, and amorphous silicon
Atomic layer deposition system
Three optical photolithography systems including an i-line stepper
Three reactive ion etching systems for both fluorine and chlorine-based chemistries including through-wafer etching, a high density plasma etching tool, and an ion mill
Direct write electron beam lithography system
Nano imprint tool
Focussed ion beam system
Polymer Characterization Facility
The Polymer Characterization Facility offers access to:
An extensive collection of rheometers (Rheometric Scientific RMS-800, ARES, SR-200, RFX, RME, RSA, TA Instruments AR-G2, Goettfert Capillary)
Lab-scale processing equipment (Rheomix 60 mixer, Prism 16 mm twin screw extruder, DACA mixer, Morgan Industries injection molder)
Characterization instruments (Perkin Elmer Pyris DSC, Perkin Elmer DSC7, TA Instruments Q1000 DSC, Polymer Labs GPC-220 high temperature GPC; Coulter LS230 particle size analyzer)
Polymer Synthesis Facility
The Polymer Synthesis Facility offers access to:
18 vacuum/inert gas lines for controlled polymerizations on the 50 g scale
Scale-up reactor for 1 kg batch polymerizations
Eight high pressure reactors for catalytic hydrogenation or other polymer modification reactions
Molecular Characterization Facilities
The mass spectrometry facility houses four mass spectrometers (Bruker BioTOF II, Bruker Reflex III, Finnigan MAT95, VG 70SE). The NMR Lab maintains five Varian NMR Spectrometers (200, 500, and three 300 MHz) and one EPR. The X-ray Crystallographic Laboratory has two Bruker-AXS platform diffractometers with CCD area detectors and sealed-tube 3-KW X-ray generators.
Materials Research Facilities Network (MRFN)
The Materials Research Facilities Network is a nationwide partnership of NSF supported MRSEC centers designed to provide support to researchers in the broad area of Materials Research in academic, government and industrial laboratories around the world. The goal of the Facilities Network is to provide users with unprecedented access to instruments, techniques and collaborators in order to enhance their studies of the synthesis, characterization and theory of materials. Initial members of the MRSEC Facilities Network are the University of California, Santa Barbara; University of Massachusetts Amherst; University of Southern Mississippi; University of Minnesota; and the University of Wisconsin Madison.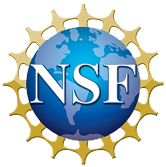 Funded by the National Science Foundation through the University of Minnesota MRSEC under Award Number DMR-1420013
Contact Information
UMN MRSEC
435 Amundson Hall, 421 Washington Ave. SE, Minneapolis, MN, 55455
P: 612-626-0713 | F: 612-626-7805